Q&A: Bureau Veritas on North American projects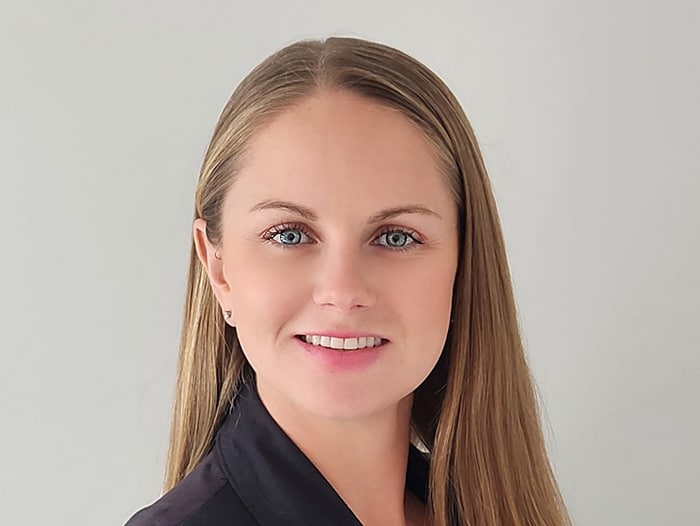 Marine Log (ML): How did Bureau Veritas Marine and Offshore come about in North America?
Kristen Wilson (KW): Bureau Veritas (BV) was founded as a Marine Assurance Company in Antwerp, Belgium, in 1828 to provide insurers with information about the state of ships. In 1899, we opened our first North American location in New York City, responding to increasing shipping activity in the U.S. and Canada and our clients' requests to support their ships passing through the region's major ports.
ML: How has BV M&O North America changed since its inception?
KW: One of our greatest changes has been to our scope and capabilities. We have evolved from only performing surveys of ships calling U.S. ports to fully serving U.S. and Canadian clients. Today, Bureau Veritas Marine & Offshore has a plan approval office in Houston, a Marine Operations Center with remote survey capabilities based in Fort Lauderdale, Fla., and a Canadian headquarters in Quebec City.
Our surveyors now support passing vessels, new vessel construction, and vessel in-service activity across the U.S. and Canada. Of course, we are heavily focused on energy transition activities that drive sustainability and performance. Our digitally enabled TIC (testing, inspection & certification) services and classification expertise support the development of renewable energy and decarbonized fuels in shipping. We will continually expand our resources in North America to stay ahead of industry requirements and clients' needs.
ML: Tell me about your proudest accomplishments.
KW: We are enthusiastic about supporting the increasing need for crew transfer vessels (CTV) in North America's offshore wind industry. We're pleased to have five BV-classed CTVs in construction and coming online in the U.S. We have responded quickly to the needs of vessel owners and shipyards by bringing designs that have already been approved and proven in Europe. By collaborating with the USCG, vessel owners, and builders, we are overcoming the challenge of enabling cost-effective and safe vessels.
A second proud accomplishment has been to help decarbonize Canadian ferries. In 2021, along with ship owners and subcontractors, we completed a major retrofit to fully electric at the Port of Toronto. Other current projects include battery installation, modifications and replacing an existing system with a new larger capacity system. BV completed full service (from design to ship-in service) on seven hybrid vessels in Canada. We are pleased to report no major hurdles and have received continuous positive feedback. BV majorly classes the ferry market in Canada.
Lastly, we're proud to work alongside leading companies in the LNG value chain. Across the global BV network, we continue to support LNG shipping, a sector where we have been a leading class player since the inception of Seaborne LNG. Our LNG clients benefit from our offices worldwide and our proximity to both technical management centers and global shipyards. We have been involved every step of the way, from pre-construction services through construction, during dockings, modifications, and always assisting with equipment certification. It is rewarding to have access to and bring our global resources and expertise to the North American market.
ML: How are you adapting your offerings to the changing needs of the Marine and Offshore markets?
KW: When Bureau Veritas was founded, we ensured that commercial vessels arrived at their destination safe and sound. Today, the complicated nature of trade, new technology and the fact that risks are more associated with humans than nature have led us to change considerably. We are focusing on various areas including, but not limited to decarbonization, digitalization, Smart Ships, Cyber Security, and services from early-stage concepts through asset lifecycle support with BVS (BV Solutions), our advisory arm. We continue to increase our US and Canadian flag efforts with our small ship prowess and deep relationship with the USCG and Transport Canada.
Two examples of recent services we've adapted to market needs are Veristar and CHART. Veristar is a program that ushers in a new era of shipping and offshore management. Our 3D digital twinning technology lets users see real-time reports of products and assets and collaborate remotely on a shared platform, thereby boosting agility and shortening response times. My Veristar dashboard allows clients to monitor fleet status in real time and identify ships that require attention. The cyber security program CHART is a cyber health check report tool to help answer these questions at any moment in a ship's life cycle. Additionally, we are implementing AI, which opens the door to many new opportunities.
Opening a remote survey facility in Ft. Lauderdale has been successful since its implementation in 2020. As part of our Digital Classification offer, we use remotely controlled drones and robots, live-streaming solutions, and augmented reality (AR) to conduct remote inspections, reducing the need for physical onboard surveys. This helps owners minimize on-site survey costs, reduce risk, and take a modern approach to asset maintenance. Using remote surveys has allowed us to meet various requirements, including completing class surveys in locations where commercial flights are not serviced.
BV Marine and Offshore North America prides itself on knowing we started with the bare minimum and can now say that we cover most ship types and markets and continue growing. Our top priority is to serve the North American Marine and Offshore industries in every way possible.
Please view BV's website for any questions and/or inquiries.